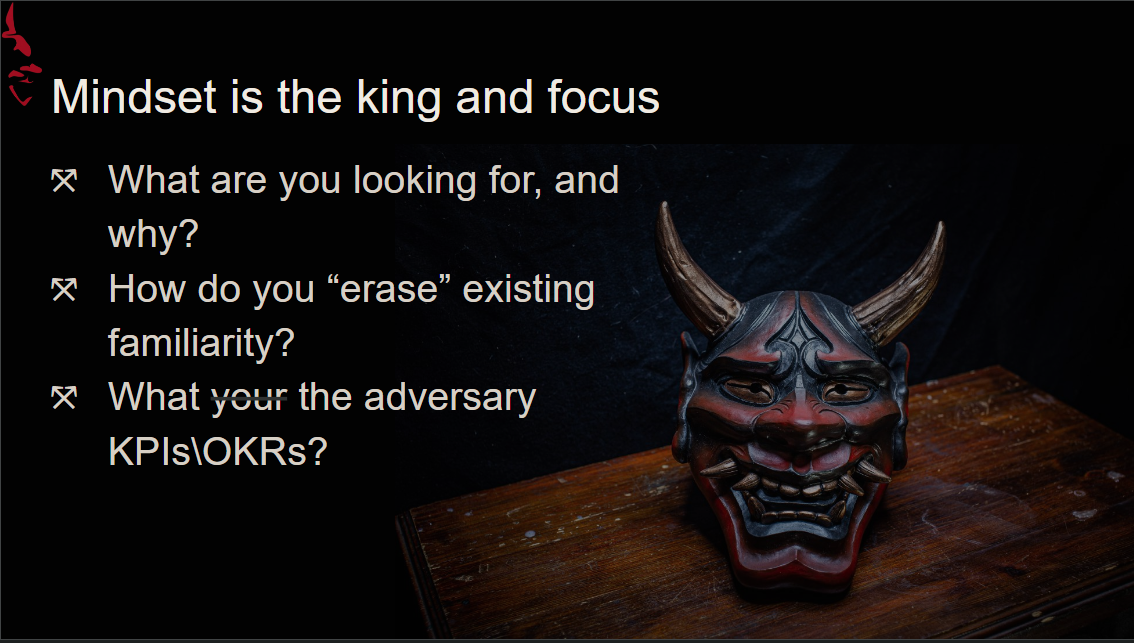 Yesterday, I had the pleasure of speaking @ Microsoft Innovation & Technology center with my fantastic colleague & a friend, Ohad Zaidenberg, about how we can improve Red Team operations using quality Threat Intelligence. The event was hosted by the Amazing Elli Shlomo.
The main takeaway from it was - current RTOs (Red Team Operations) miss the point, most of them claim to simulate a specific threat, but they still can answer any "why you did that" and rely only on their tooling.
This can change when you plan your RTOs based on quality Threat Intel and ask yourself "Why they did that" before asking "How they did that".
The deck is available here
Not how many, but where.
---
Roei Sherman